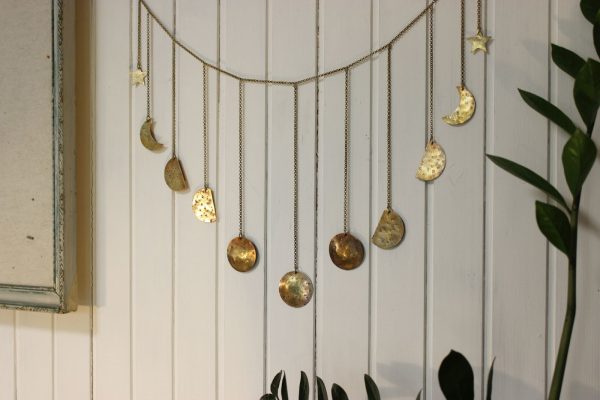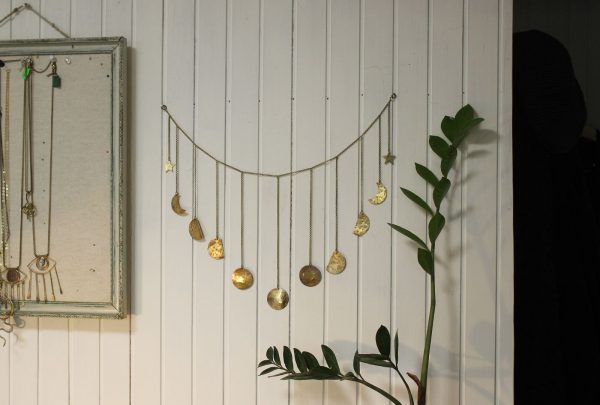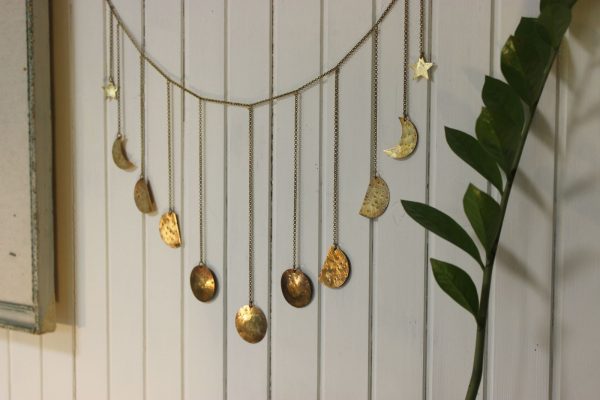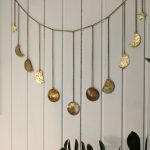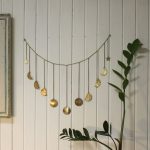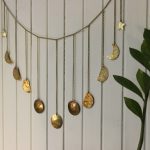 Ayelen Moon phases decor
46,32 € (349,00 kn)
✓ magical Moon phases wall decor, handmade of brass, and brass chain
✓ size of the decor on the photo 43x40cm – but size depends on how you adjust it
✓ with your decor you will get one bigger polish cloth (when you want to refresh the color)
Description
***** NOTE TO BUYERS- creations made of BRASS gets a darker gold look, because the color become dark gold in natural way.
Air, moisture, and our touch affect the look of brass, so with a polished cloth you can refresh the glow with time or enjoy a rustic look.
··❂··All of the items are handmade with passion, heart and soul, meant to last. They are also hand finished, and because of this, no two items are exactly alike or perfect. All handmade items will have natural imperfections, but because of that Ayelen creations are unique and one of a kind.
give me 3 – 8 working days to ship this item (custom made)