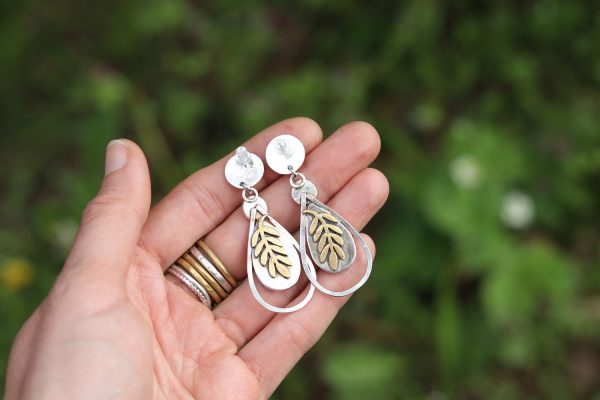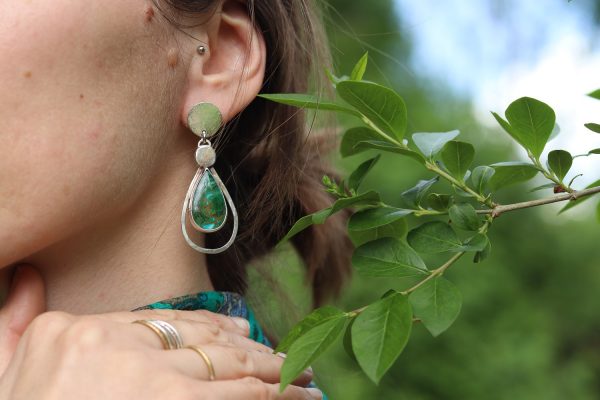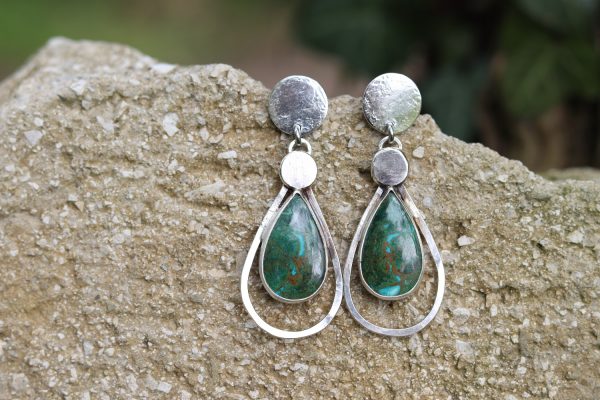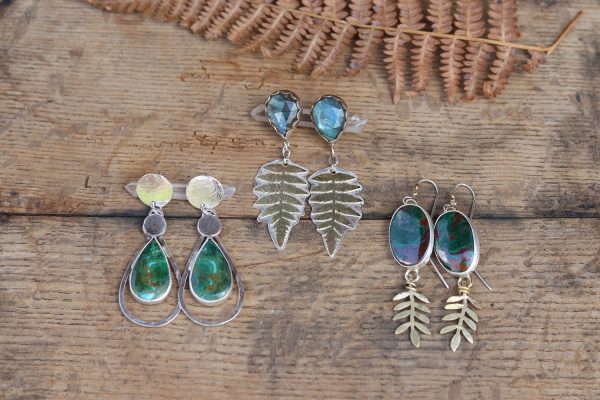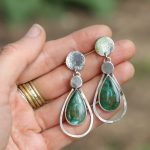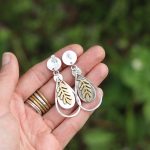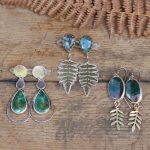 Nature spirit earrings
139,00 € (1.047,30 kn)
✓ one of a kind, statement earrings – inspired with magic forest and nature!
✓ high quality Chrysocolla crystals
✓ handmade with sterling and recycled sterling silver – brass sage details on the back
✓ long approx. 6cm – medium heavy – perfect for special days or maybe boho bride 🙂
✓ you will get one polish cloth with your earrings!
Chrysocolla* with associations of tranquility, peace, intuition, patience and unconditional love, is known as a healing stone among Native American cultures where it has been used to strengthen the body's resistance to illness and emotional duress. Harmonizing the heart and throat chakras 🙂
Description
··❂··All of the items are handmade with passion, heart and soul, meant to last. They are also hand finished, and because of this, no two items are exactly alike or perfect. All handmade items will have natural imperfections, but because of that Ayelen creations are unique and one of a kind.
***** NOTE TO BUYERS-  For fine jewelry it is important to – avoid contact with perfumes, lotions, water, or hair products and it is recommended that you store all jewelry in the provided box. I use only natural and quality stones – so it is possible that they have small imperfections…
give me 1 – 5 working days to ship this item (after the payment)