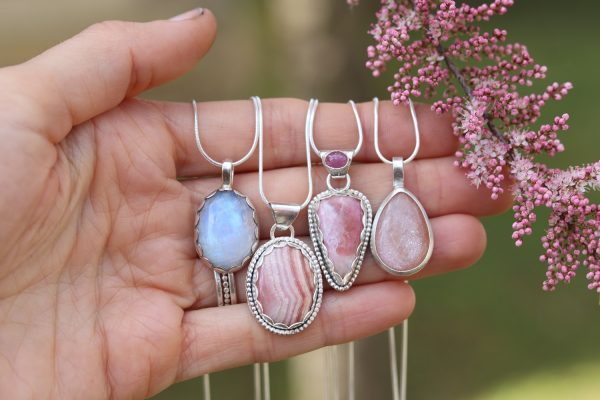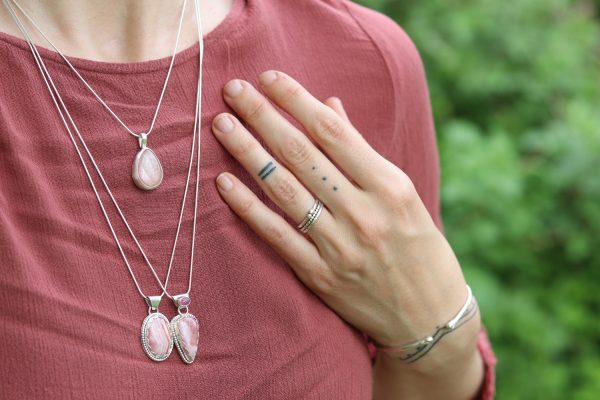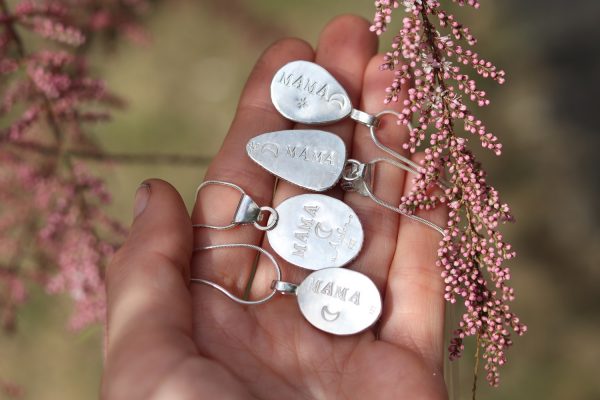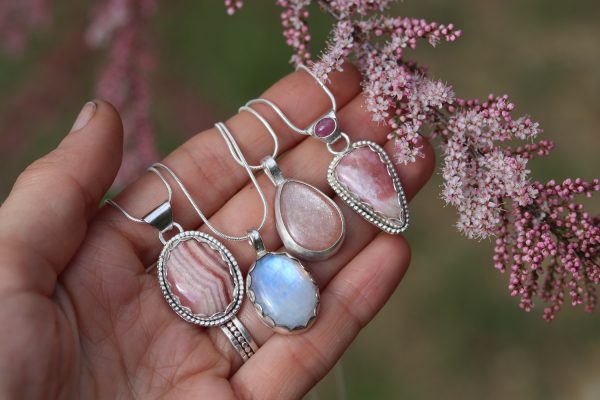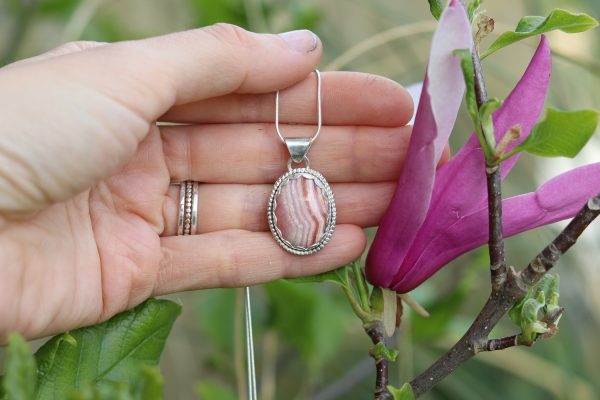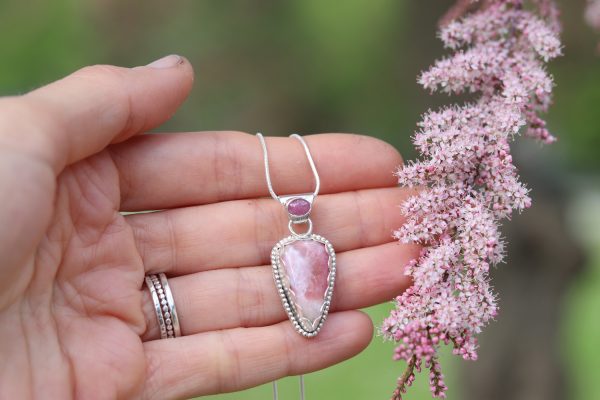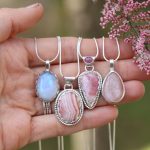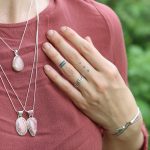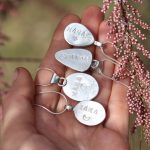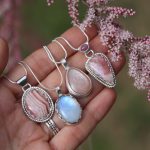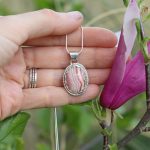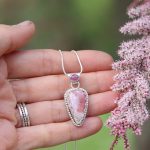 MAMA necklace
109,00 € (821,26 kn)
Beautiful MAMA necklaces, with beautiful natural crystals, full of love!
✓ handmade of sterling silver – oxidized with patina and polished
✓ hanging on sterling silver chain
✓ perfect for every day wear!
✓ you will get one polish cloth with your necklace – I use only natural stones and it's possible they have small cracks that are part of its natural state (but I always try to pick high quality stones)
CHOOSE BETWEEN;
1) OVAL pink Rhodochrosite – total pendant size approx. 3cm (snake silver chain)
2) TEARDROP Peach Moonstone – with sparkling spots – total pendant size approx. 2.5cm (snake silver chain)
3) OVAL Rainbow Moonstone – with strong blue sparkling colors – total pendant size approx. 2.5cm (snake silver chain)
4) TRIANGLE pink Rhodochrosite with tiny pink Tourmaline – total pendant size approx. 3cm (snake silver chain)
*Peach Moonstone – shares the same divine feminine energies as other Moonstone varieties, but offers an extra special connection between your heart and personal will (solar plexus). Peach Moonstone is a more inward-loving mineral and helps reignite your passion for the things that make you happy in this world.
*Rhodochrosite – Known as the Stone of the Compassionate Heart, Rhodochrosite symbolizes selfless love, moving one beyond mere empathy but stirring one to action on others' behalf. Rhodochrosite, however, directs that love first toward the self for the specific purpose of emotional healing.
*Rainbow moonstone – is thought to bring balance, harmony and hope while enhancing creativity, compassion, endurance and inner confidence. Rainbow moonstone is believed to help strengthen intuition and psychic perception, especially offering us visions of things that aren't immediately obvious.
***advice – PLEASE avoid long-term sun exposure to keep the stone from fading – always keep in box, separate from other jewelry 🙂
Description
Additional information
SHIPPING
Description
··❂··All of the items are handmade with passion, heart and soul, meant to last. They are also hand finished, and because of this, no two items are exactly alike or perfect. All handmade items will have natural imperfections, but because of that Ayelen creations are unique and one of a kind.
***** NOTE TO BUYERS-  For fine jewelry it is important to – avoid contact with perfumes, lotions, water, or hair products and it is recommended that you store all jewelry in the provided box. I use only natural and quality stones – so it is possible that they have small imperfections…
give me 1 – 4 working days to ship this item (after your payment)