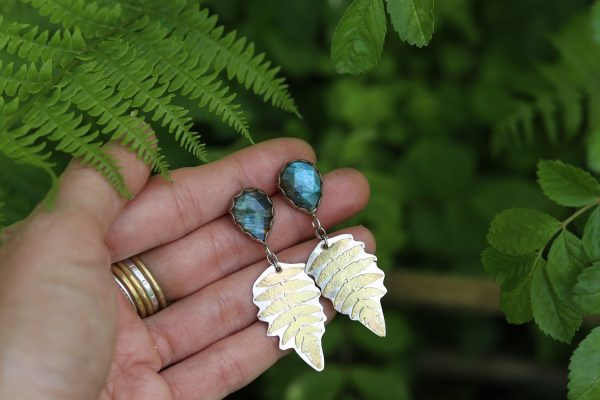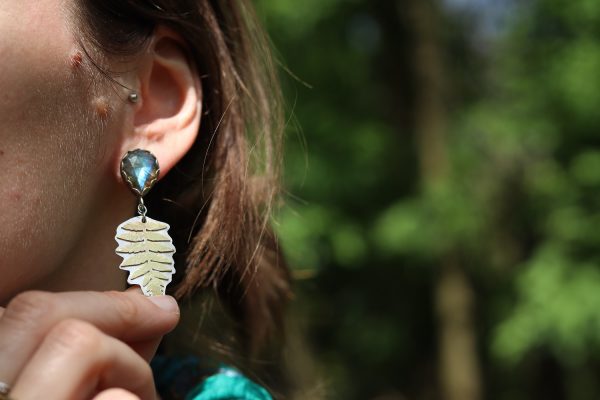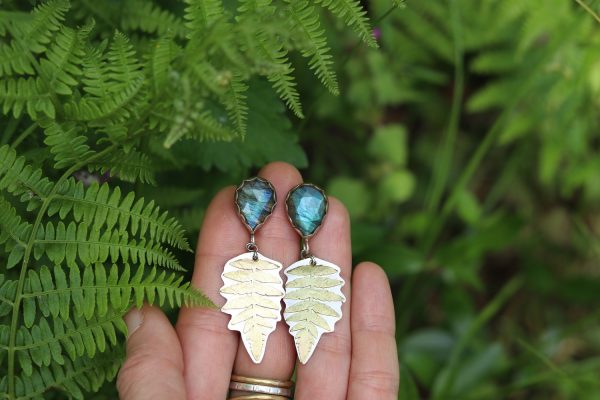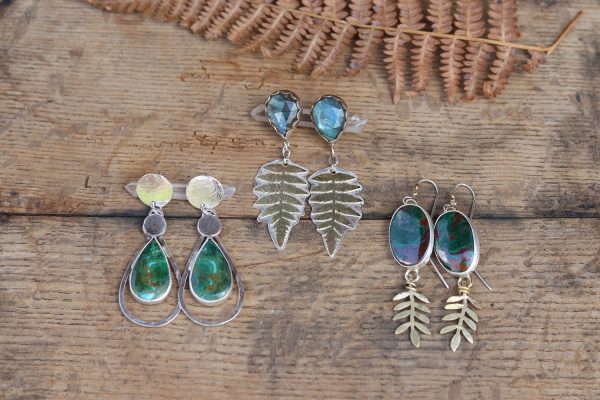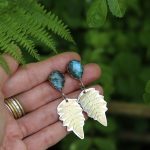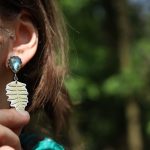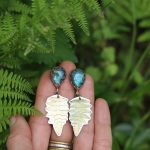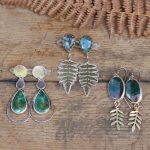 Fern magic earrings
139,00 € (1.047,30 kn)
✓ one of a kind fern earrings, inspired with magic forest and nature!
✓ sparkling blue Labradorite crystals – handmade with sterling and fine silver – brass fern details
✓ long approx. 6cm – medium heavy – perfect for special days or maybe boho bride 🙂
✓ you will get one polish cloth with your earrings!
The Stone of Mysticism – LABRADORITE* Labradorite is a feldspar mineral. It has a labradorescence which is the meaning behind its name.
-For creativity and consciousness
-Links to Inuit fables and shamanic practice
-Found in Canada, Finland, and Russia
The Labradorite crystal healing properties are linked with the crown chakra, the energy center.
The healing properties of this healing crystal are all about tapping into your own wonderful well of creativity and connecting with the higher consciousness.
Just by looking at a Labradorite crystal stone you can get a feel for its powerful energy.
Description
··❂··All of the items are handmade with passion, heart and soul, meant to last. They are also hand finished, and because of this, no two items are exactly alike or perfect. All handmade items will have natural imperfections, but because of that Ayelen creations are unique and one of a kind.
***** NOTE TO BUYERS-  For fine jewelry it is important to – avoid contact with perfumes, lotions, water, or hair products and it is recommended that you store all jewelry in the provided box. I use only natural and quality stones – so it is possible that they have small imperfections…
give me 1 – 5 working days to ship this item (after the payment)