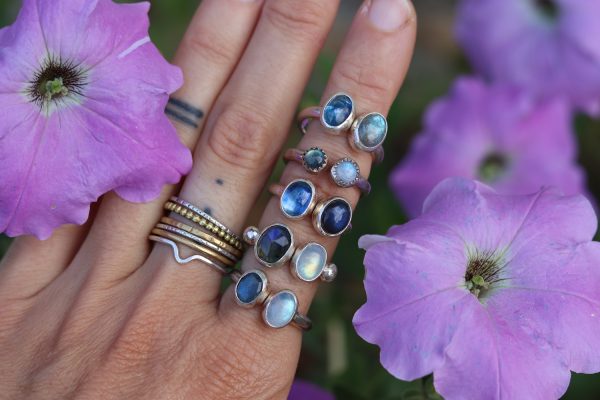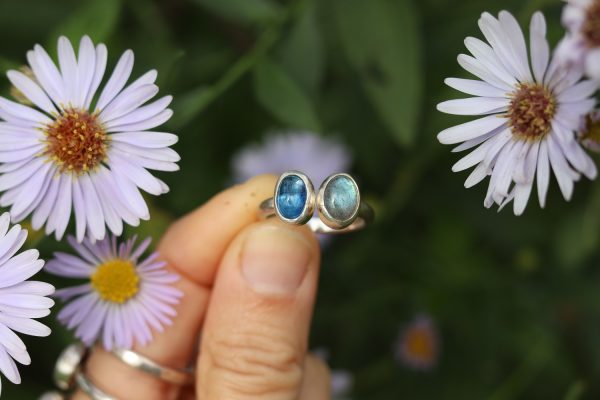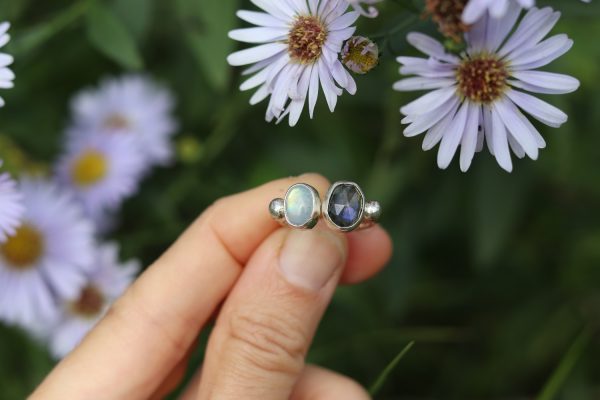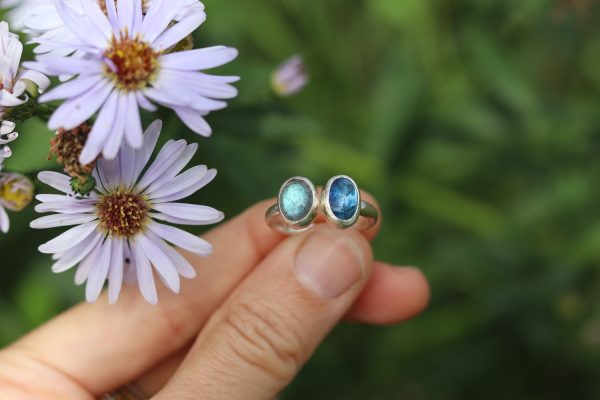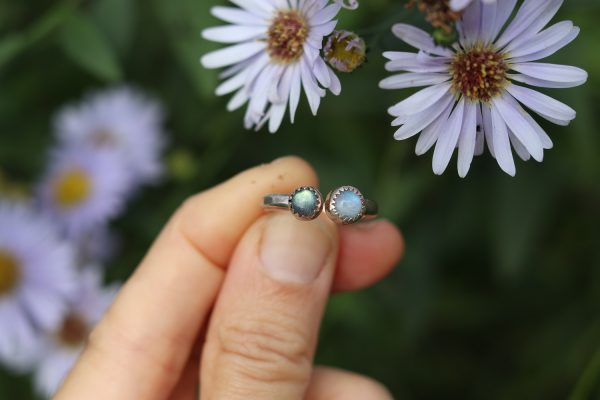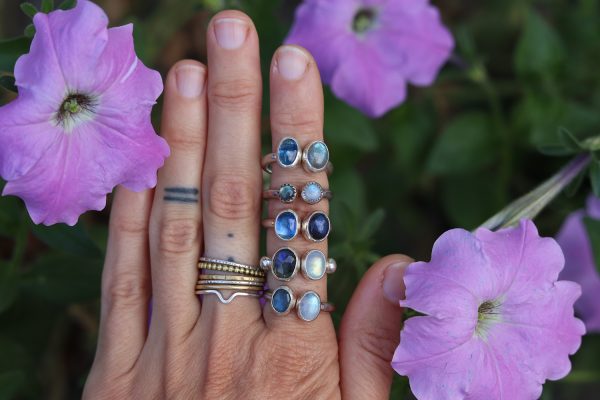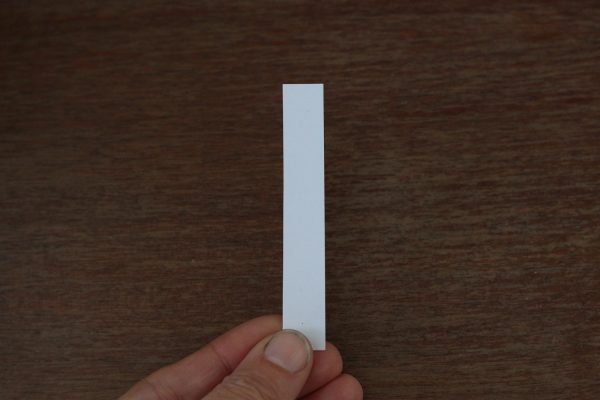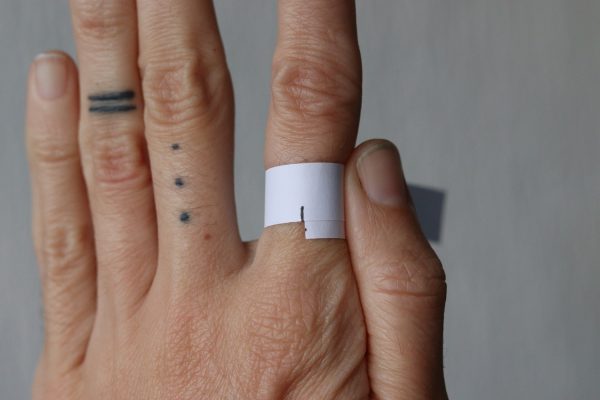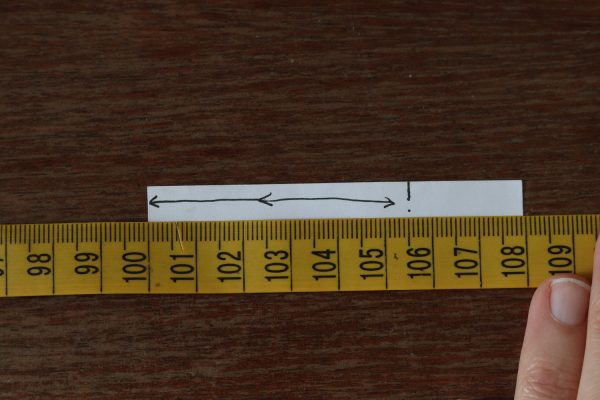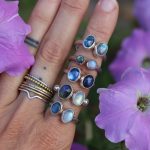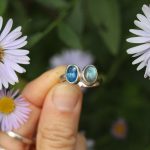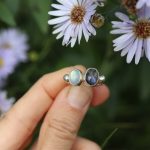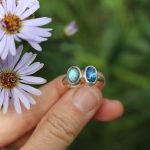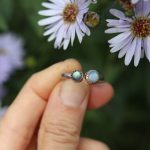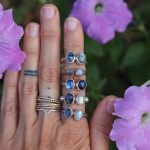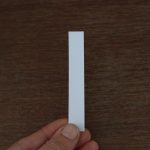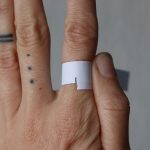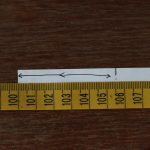 Blue MAGIC adjustable rings
69,00 € (519,88 kn) – 85,00 € (640,43 kn)
Beautiful and magical fine crystals rings – handmade of recycled sterling silver & fine silver 🙂
✓ With magical natural crystals
✓ the ring comes with a polishing cloth
CHOOSE BETWEEN:
1* blue KYANITE & deep blue LABRADORITE – size 5.8cm – 5.9cm (finger circumference)
2* blue KYANITE & light blue LABRADORITE – size 5.9cm – 6cm (finger circumference)
3* rainbow MOONSTONE & Labradorite with silver balls – size 5.9cm – 6cm (finger circumference)
4* rainbow Moonstone & Labradorite – size 6cm – 6.1cm (finger circumference)
5* tiny round Moonstone & Labradorite -size 5.8cm – 5.9cm (finger circumference)
✓ you can adjust/ENLARGE the rings by 1 to 2 millimeters, I don't recommend more than that, because by constantly squeezing or stretching, the round shape of the ring will be lost 🙂
✓ you can simply measure you finger with a piece of paper, firmly around finger – and that is you finger circumference!
***Kyanite is a powerful stone with many helpful applications. It has a calming, grounding energy, making it useful for balancing emotions as well as accessing meditative states. It can also help us connect to our intuitive abilities and recall dreams, and it opens the third eye chakra.
Description
Additional information
SHIPPING
Description
··❂··All of the items are handmade with passion, heart and soul, meant to last. They are also hand finished, and because of this, no two items are exactly alike or perfect. All handmade items will have natural imperfections, but because of that Ayelen creations are unique and one of a kind.
***** NOTE TO BUYERS- For fine jewelry it is important to – avoid contact with perfumes, lotions, water, or hair products and it is recommended that you store all jewelry in the provided box.
Additional information
| | |
| --- | --- |
| Styles | 1* KYANITE & LABRADORITE, 2* KYANITE & LABRADORITE, 3* MOONSTONE & LABRADORITE with silver balls, 4* MOONSTONE & LABRADORiTE, 5* tiny MOONSTONE & LABRADORITE |
give me 2 – 5 working days to ship this item