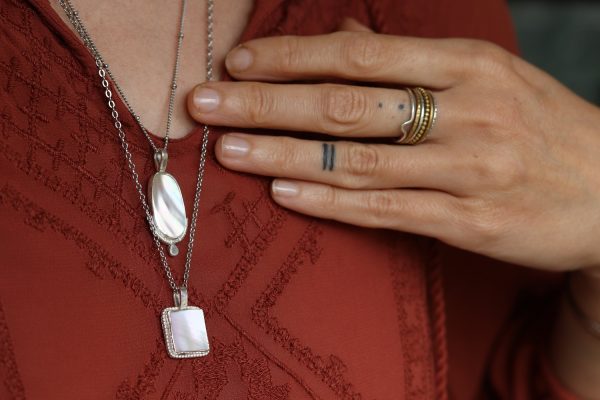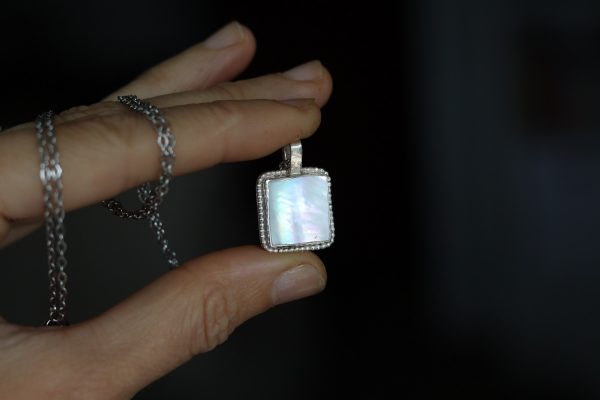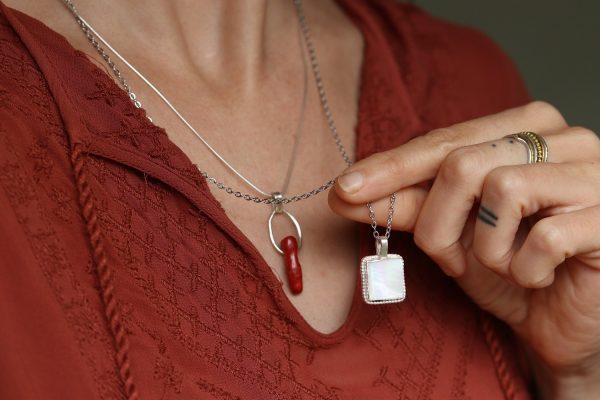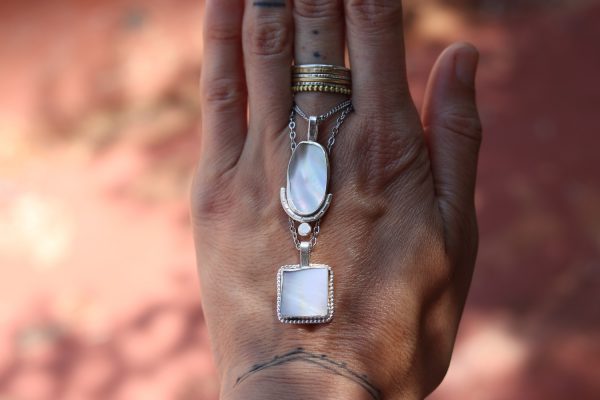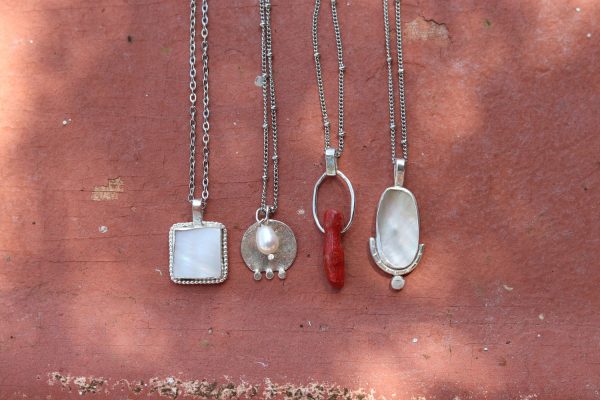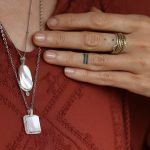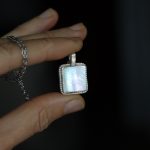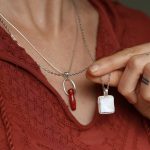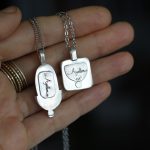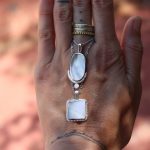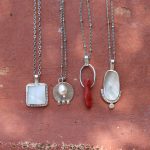 Mother of pearl necklace
75,00 € (565,09 kn)
Protection unique necklaces, with beautiful white sedef shells 🙂
✓ bohemian feminine style – they are handmade of sterling & recycled silver, in my little studio in Croatia!
✓ hanging on stainless steel chain (if you want a silver chain, contact me-than the price will be 99euro)
✓ you will get one fine polish cloth with your necklace!
CHOOSE;
1* OVAL – pendant size; approx. 4cm
2* SQUARE – pendant size; approx. 2.5cm
*Sedef means 'shell' in Hebrew and 'mother of pearl' in Turkish. Shells are a symbol of protection, so these necklaces symbolizes the protection we need to remember to give ourselves, taking shelter from the stresses of everyday life, and remembering to take time for ourselves.
Description
Additional information
SHIPPING
Description
··❂··All of the items are handmade with passion, heart and soul, meant to last. They are also hand finished, and because of this, no two items are exactly alike or perfect. All handmade items will have natural imperfections, but because of that Ayelen creations are unique and one of a kind.
***** NOTE TO BUYERS-  For fine jewelry it is important to – avoid contact with perfumes, lotions, water, or hair products and it is recommended that you store all jewelry in the provided box. I use only natural and quality stones – so it is possible that they have small imperfections…
give me 2 – 10 working days to ship this item (after your payment)